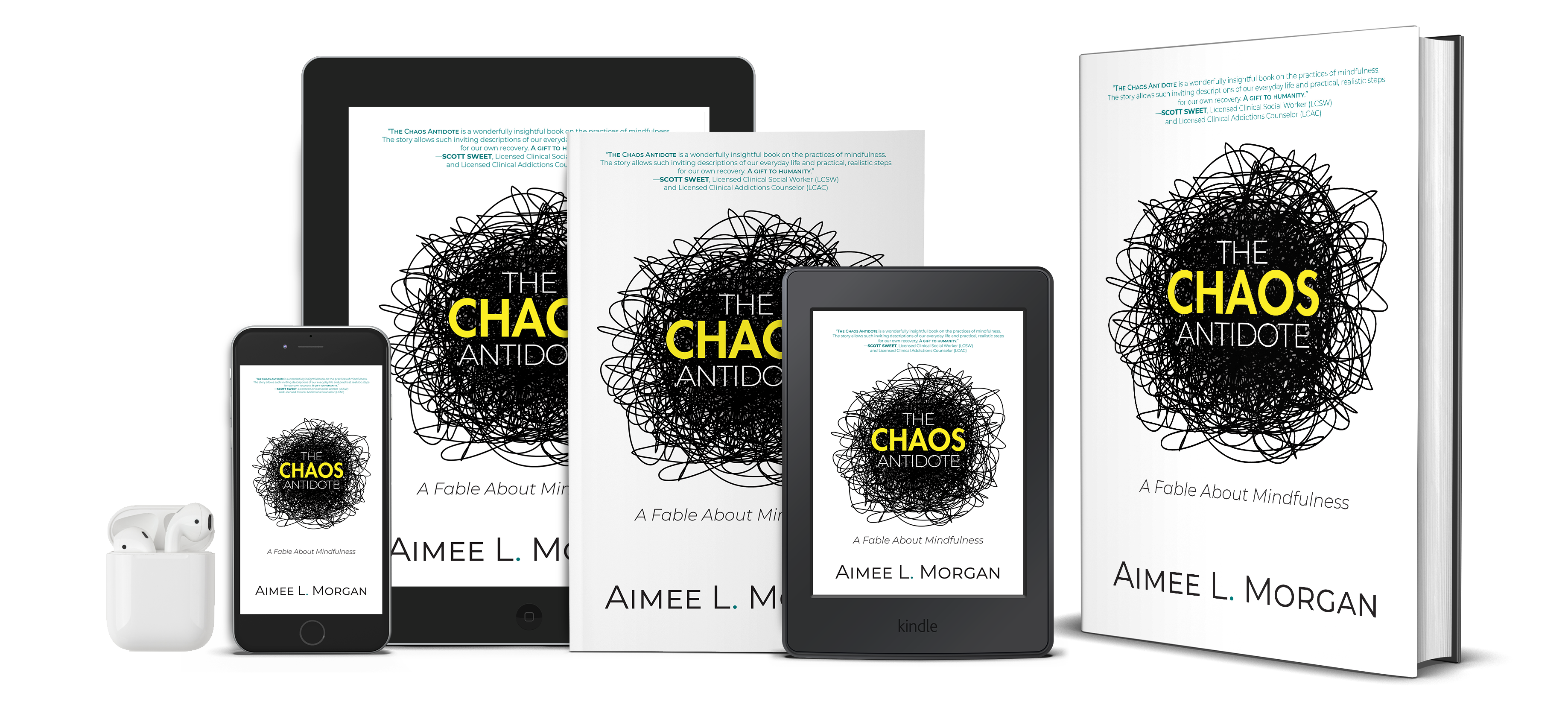 Subscribe to the Mailing List
No spam, ever. Emails are never shared.
Writer, Communicator, Wife, Mom, Midwestern Mindfulness Practitioner
Essential Aimee
I've spent years studying, practicing and discussing the value of mindfulness, self-care and healthful ways of living. I truly believe in the transformative power of mindfulness, which I've experienced in my own life.
I live in Indianapolis with my husband, Jeff, and our two children. The Chaos Antidote: A Fable About Mindfulness is my first book.
My Writing
I'm currently an MFA candidate at Butler University, studying creative writing. It's a true joy.
My Day Job
I am the owner of Good Aim Communications—goodaimcommunications.com—a strategic marketing communications company that specializes in website development, content creation and digital marketing. I've spent over 15 years in the marketing field honing my craft.
My award-winning work includes a regional Emmy for a video ad series that I co-wrote, and a Public Relations Society of America Pinnacle Award for the Spirit & Place Festival marketing campaign.
Ready to tame the chaos in your life?
Let's get started. You'll follow the story of Meghan, a distracted writer who's a married mother of twin girls; Simone, a spirited single parent facing a professional crisis; and Lucia, a young engineer who must face a life-altering health issue. With the help of their inspiring leader, Veda, the women learn practical, life-changing skills to find an antidote to chaos. Join their journey to learn what mindfulness truly is and how it can benefit you. You'll also be equipped with practical tools to establish a daily mindfulness practice of your own.
What You'll Learn
What mindfulness truly is
Sitting meditation
Awakening all your senses
Mindful movement
Mindful creations
How to process difficult emotions
How to host a day of silence
GLOWY daily reflection practice
How to develop your own mindfulness practice
Samples by Aimee Morgan
I found an antidote to chaos—and I want to share it with you.
What The Chaos Antidote Can Do For You
You've heard the talk about mindfulness. But what's it really all about? If you're honestly not sureand you want to learn moreThe Chaos Antidote: A Fable About Mindfulness explains it all through a darn good story. And you don't even have to sign up for a yoga class (unless you want to, of course)!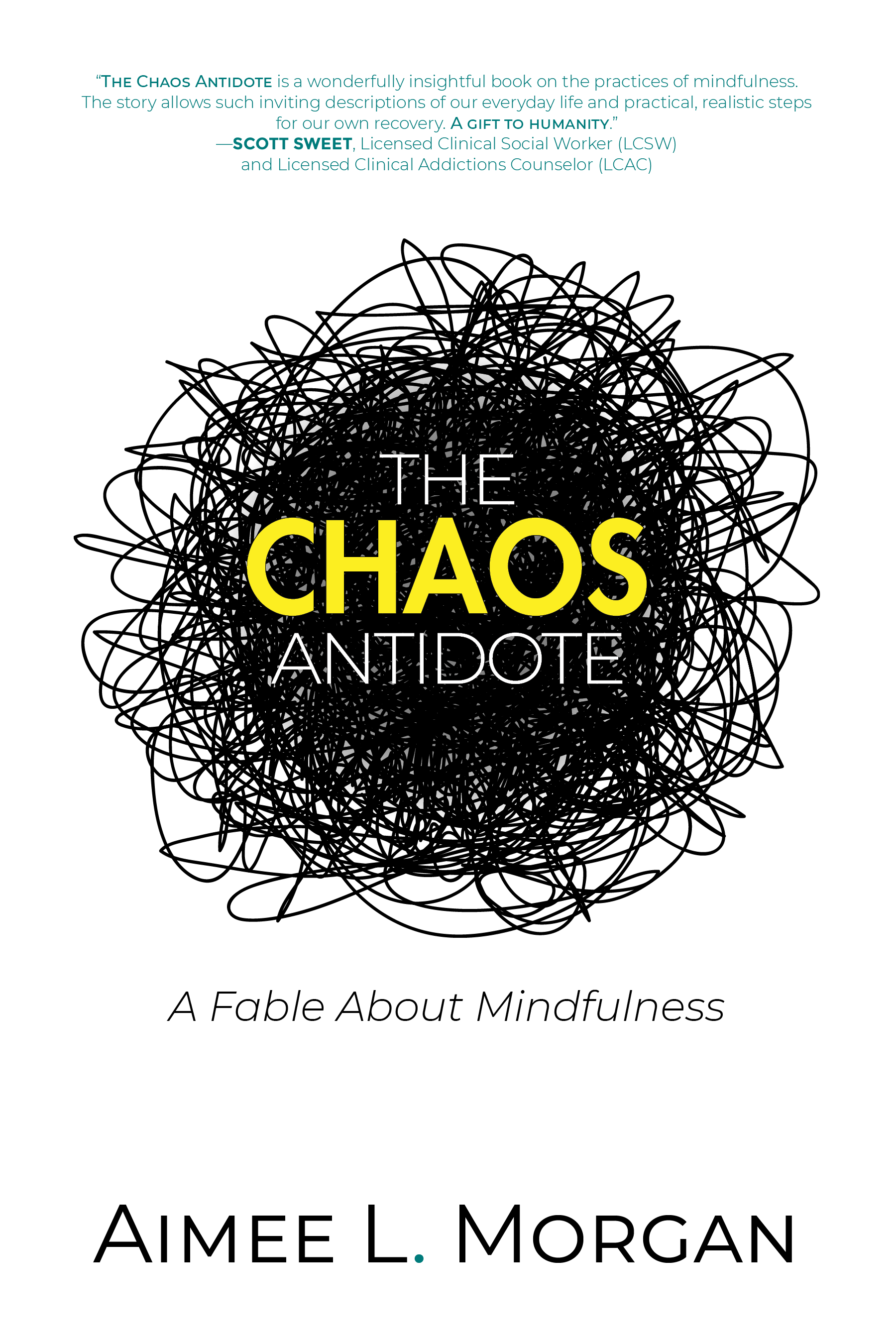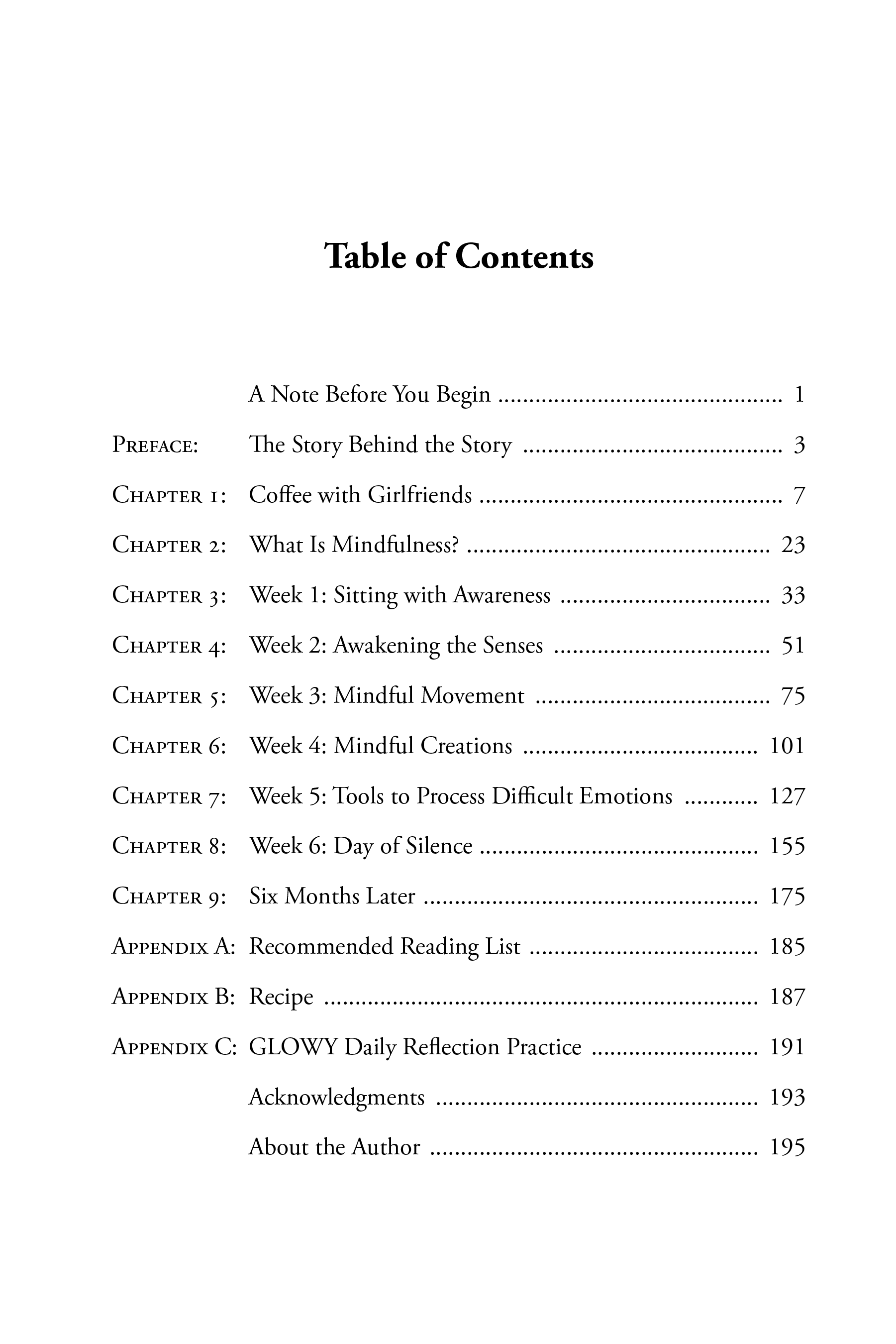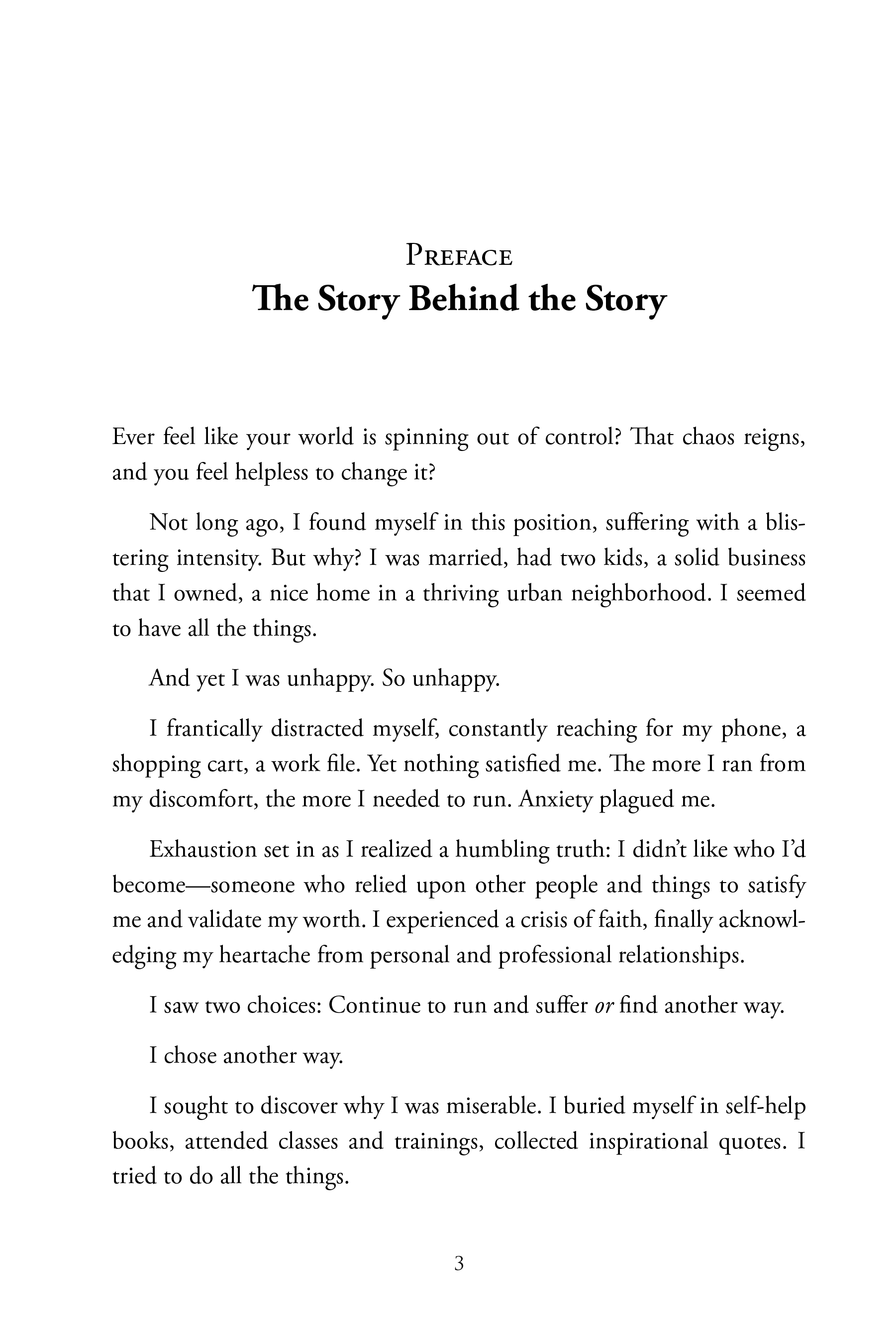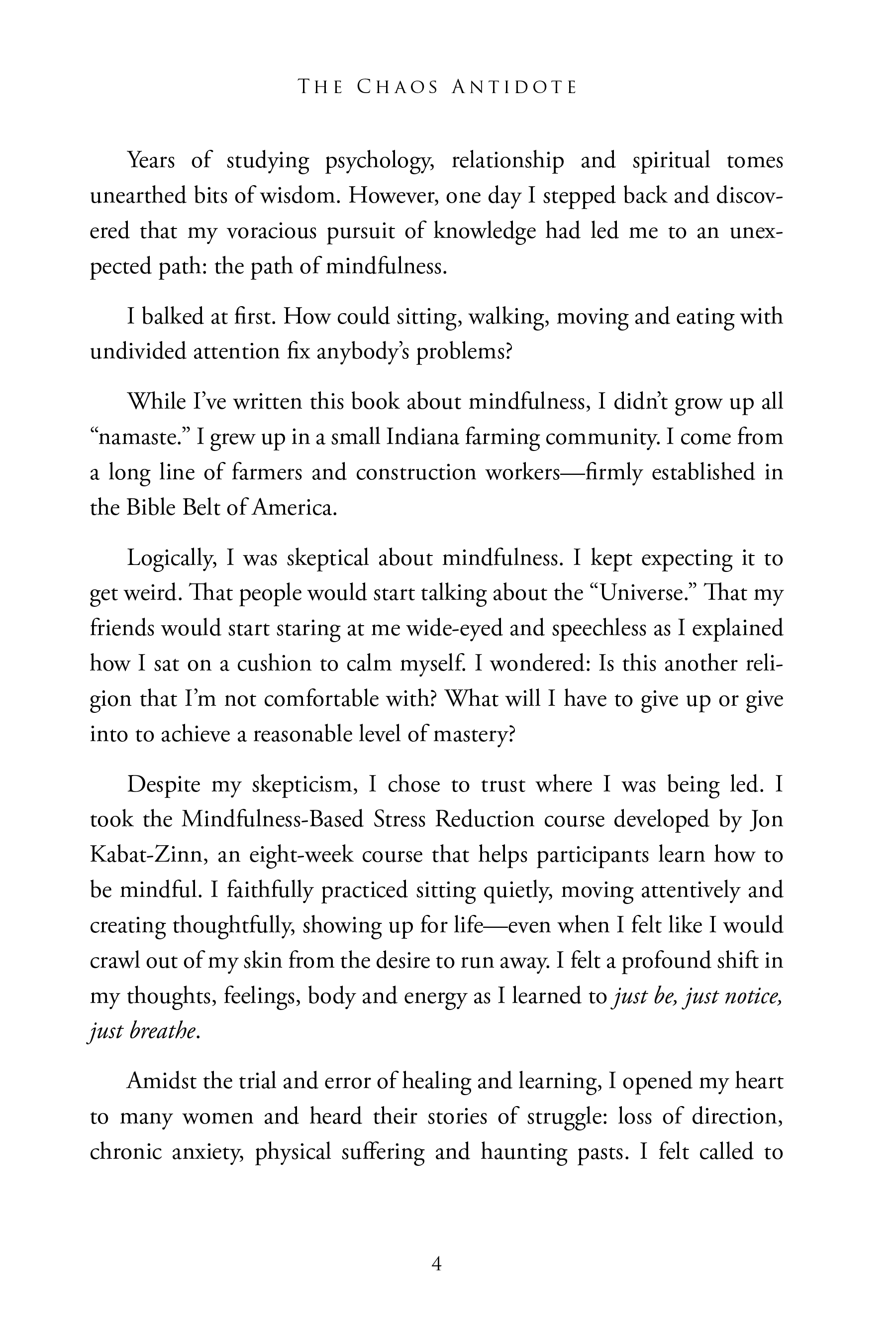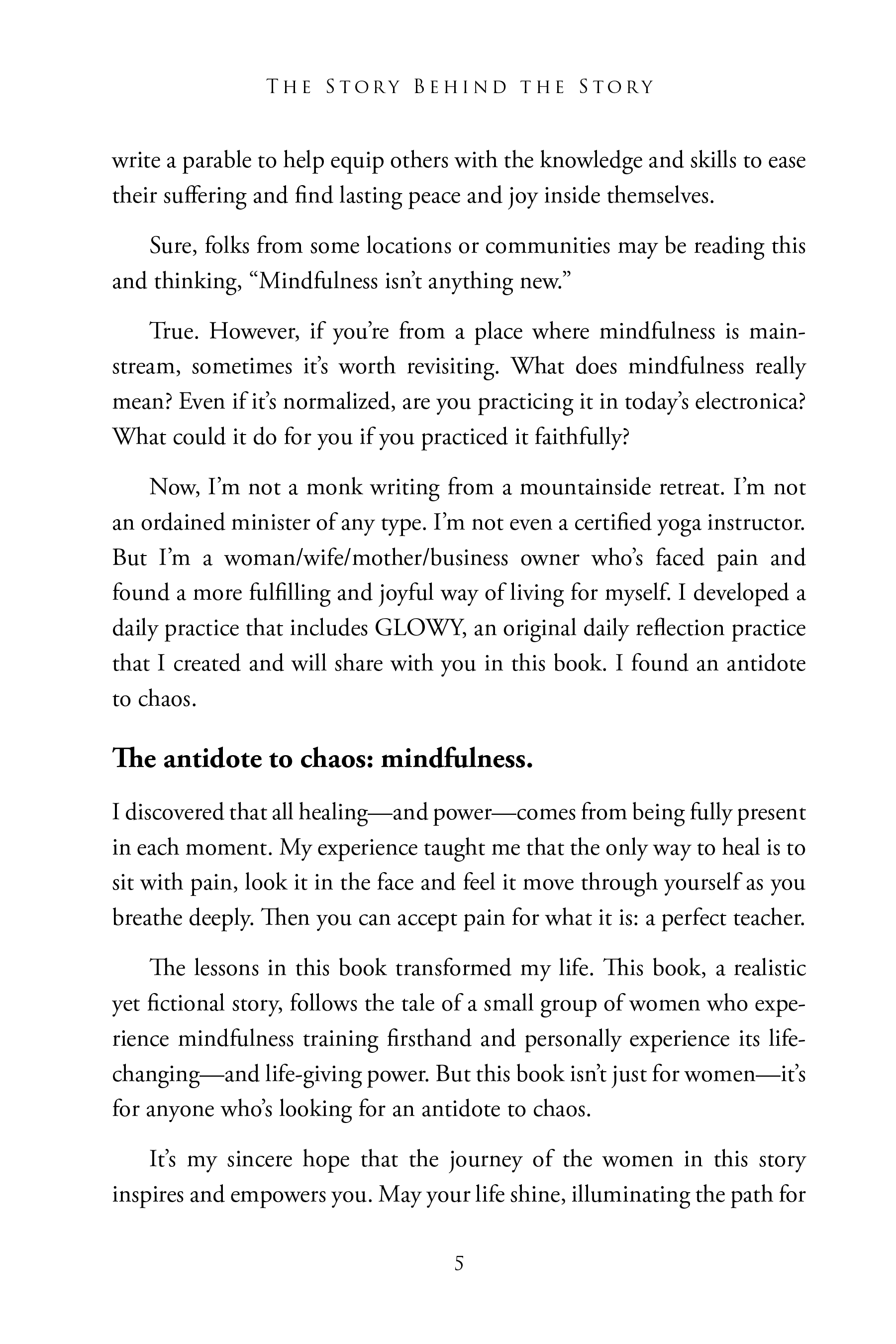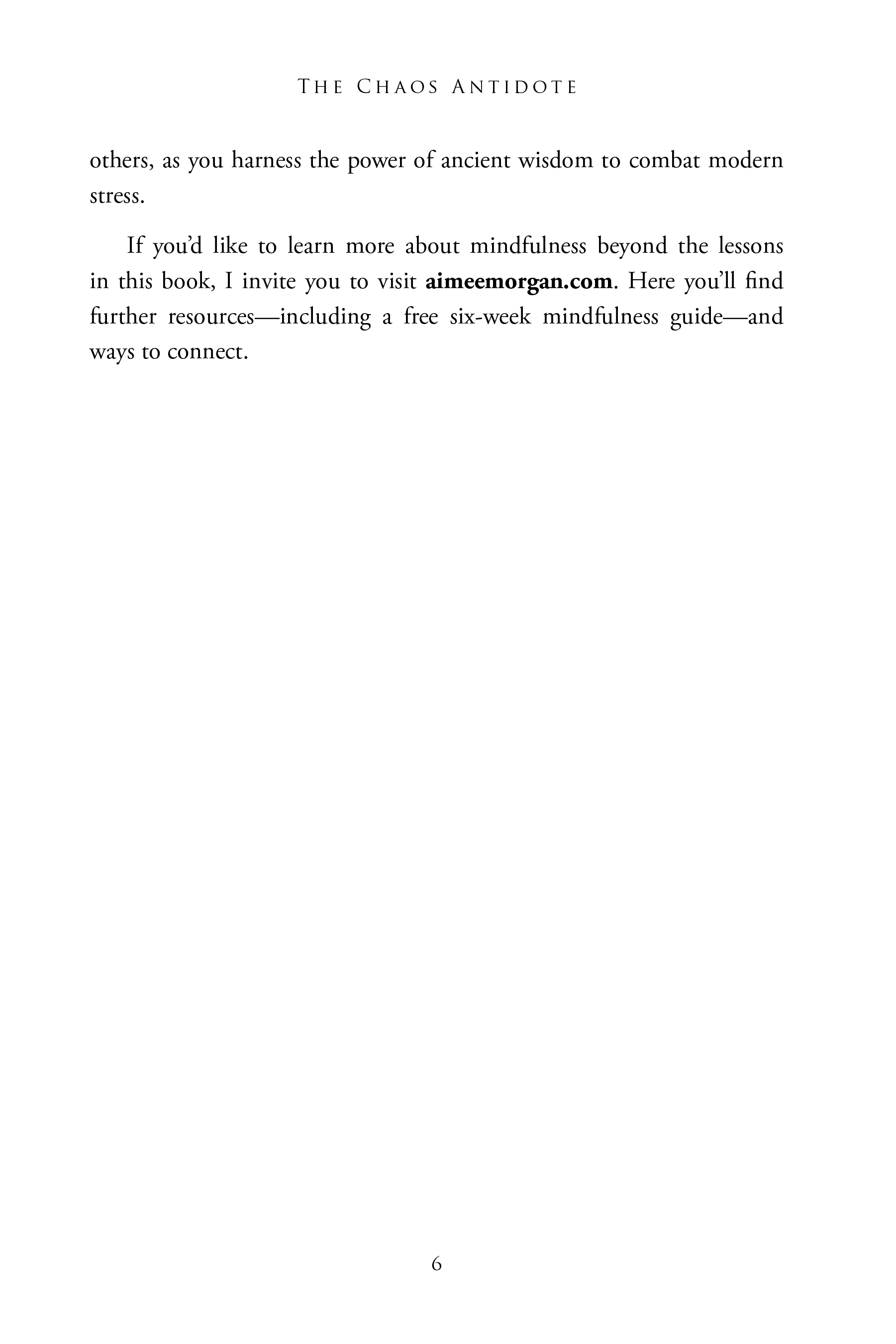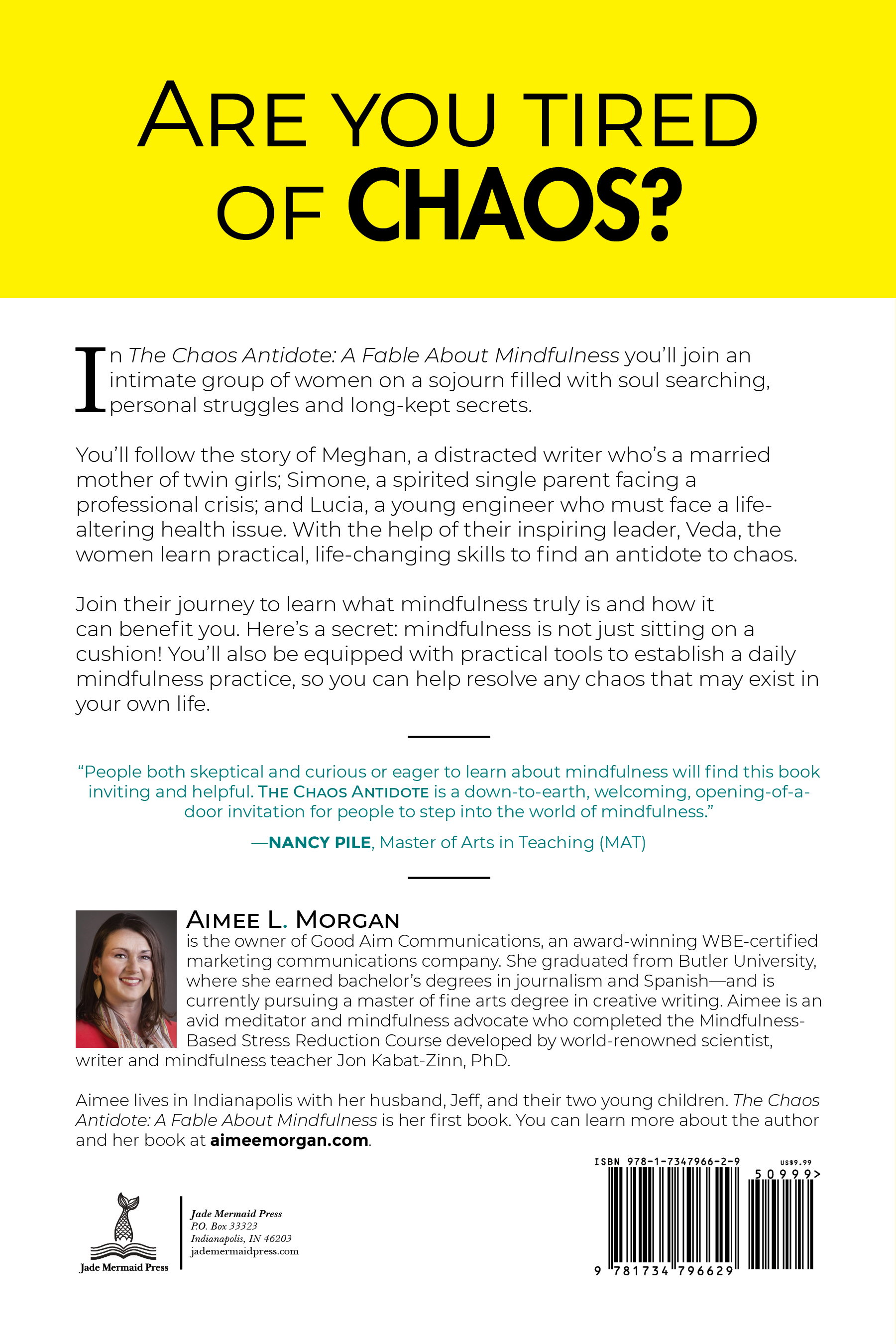 Is this book for me?
The Chaos Antidote: A Fable About Mindfulness might be for you if you're:
Book Information
ISBN (Kindle): 978-1-7347966-0-5
ISBN (Softcover): 978-1-7347966-2-9
ISBN (Hardcover): 978-1-7347966-3-6
Length: 206 pages
Published: First Ed. June 2020
Available in: English
Edition: First Edition
Publisher: Jade Mermaid Press LLC